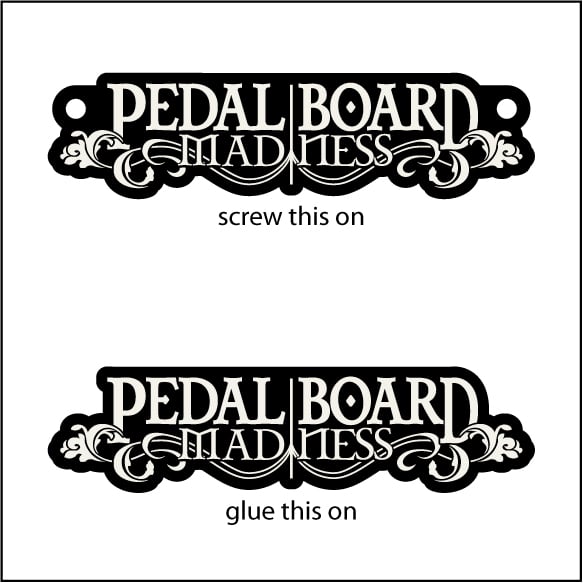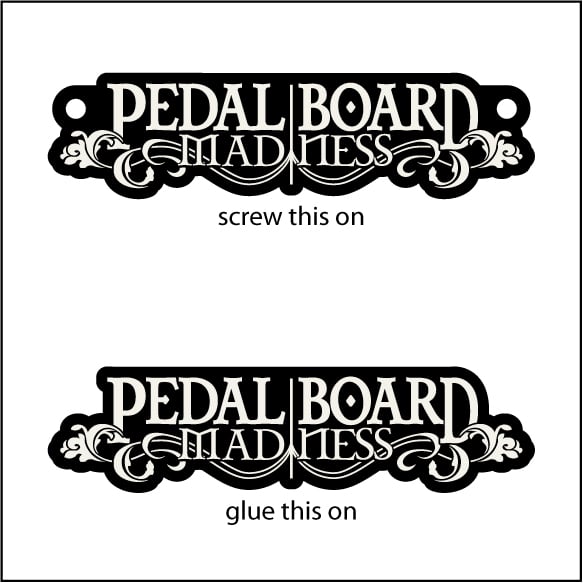 Pedalboard Madness Badge (Preorder)
$9.99 / On Sale
Show your support for Pedalboard Madness and help us make the transition to youtube with your own Badge for your Pedalboards! Designed by the very talented C.J. Sutton of Weber Speakers.
Two version available. One with drill holes and one without. This is a preorder and will run Until September 5th 2016. After which the orders will be placed with my supplier and shipped out within two weeks (EST).
Measures: 3" x 0.8"
If you live in STL, feel free to contact me for purchase and free shipping.